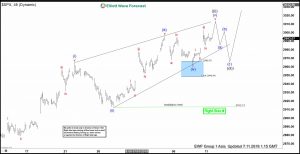 S&P 500 (SPX) shows a bullish sequence from December 26, 2018 low against June 3, 2019 low (2728.81) favoring further upside. Short term Elliott Wave view suggests the rally from June 13, 2019 low (2874.68) is unfolding as a leading diagonal Elliott Wave structure. Leading diagonal is a special type of 5 waves structure with a wedge like pattern and overlapping wave (i) and (iv). Up from June 13 low, wave (i) ended at 2964.15 and wave (ii) ended at 2912.99. Index then resumes higher in wave (iii) towards 2995.84 and wave (iv) pullback ended at 2963.44. Expect SPX to do 1 more push higher to end wave (v) and this move also end wave ((i)). Afterwards, Index should pullback within wave ((ii)) to correct cycle from June 13 low before the rally resumes. Wave ((ii)) pullback should unfold in the sequence of 3, 7, or 11 swing. We don't like selling the Index and expect Index to continue finding support in pullback. As far as pivot at June 13 low (2874.68) stays intact in the first degree, expect Index to extend higher. If pivot at June 13 low fails, then Index is correcting cycle from June 3 low (2728.81), and still expected to resume higher while above there.
SPX 1 Hour Elliott Wave Chart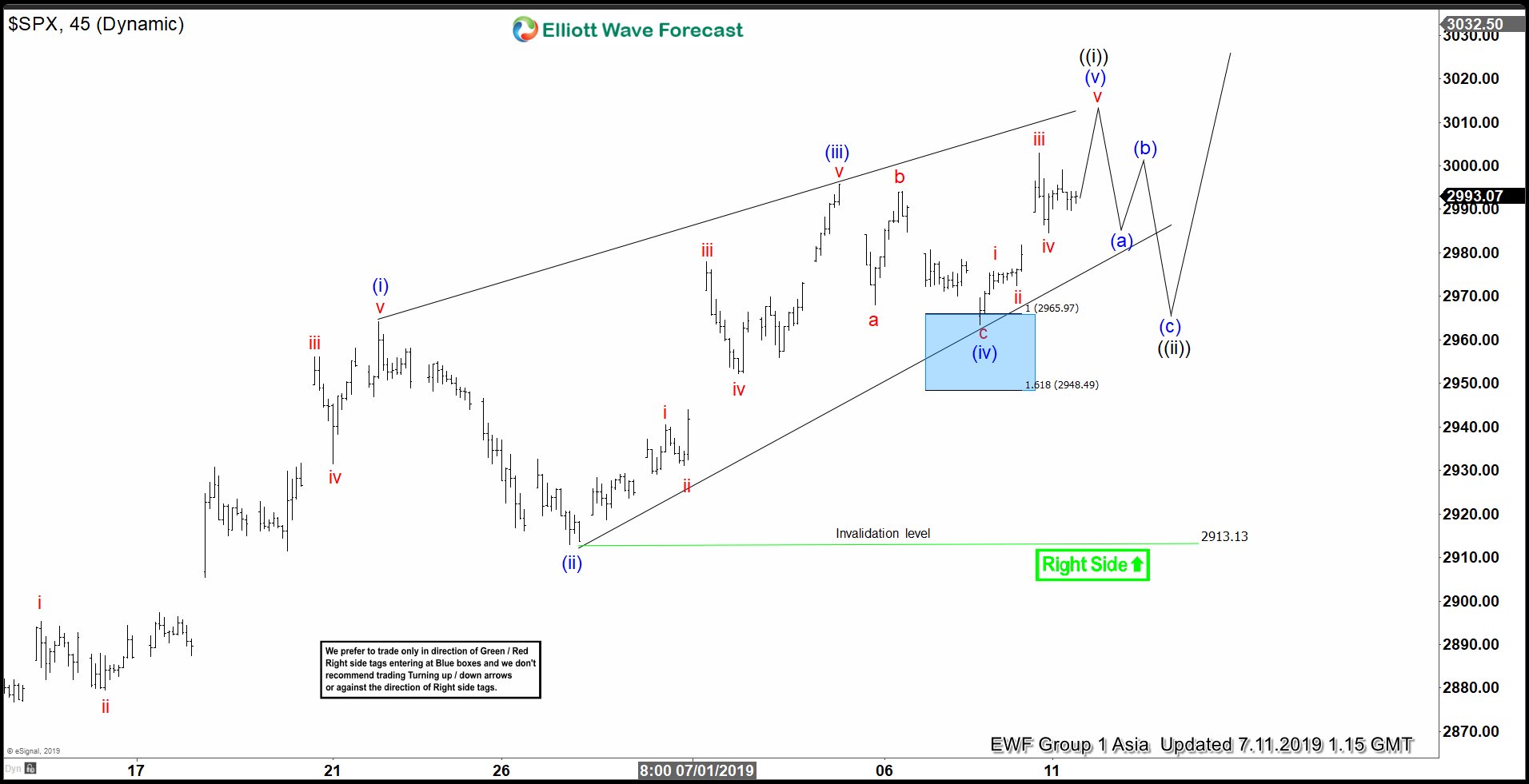 SPX 1 hour Elliott Wave Video
The post Elliott Wave View: S&P 500 (SPX) Remains Buy in the Dips appeared first on Elliott Wave Forecast : Analysis and Trading Signals.