More info adout social trade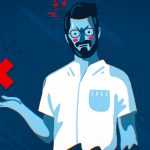 4 min read 
Here is a collection of 5 'Don'ts' you, as a trader, should try to avoid. These tips can help both novice and established traders protect their funds and improve results.
1) Don't spend everything you earn
Most people make a living, spend money on leisure and only then put aside the rest.
Read about: BUY BITCOIN THROUGH SBERBANK